Redesigned
context
menu
in
Object
Manager
and
Graphical
Rules
Editor
Redesigned context
menu
in Object
Manager
and
Graphical
Rules
Editor 
With the release of V7.6, context menu (right mouse click) has been modified with the goal to provide better visibility of available methods rather than placing them all within the same hierarchy level.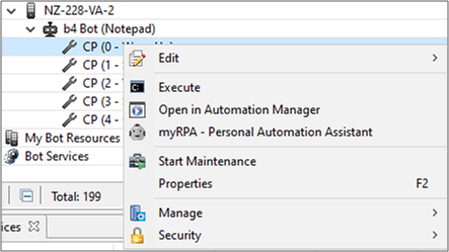 For those who prefer old style context menu more, it is still available with the Shift + Right Mouse Click.
It is also possible to permanently switch to the old context menu by changing settings within Window -> Preferences -> Mouse -> tick "Invert with Shift and Right Mouse". Changes will be effective after restarting b4 Console.