Live-View on everything you need to keep an eye on!
The b4 Dashboard gives you an overview of the status of your RPA-environement and the performance of your digital workforce at all times.
Status changes can be easily recognized, understood and analyzed.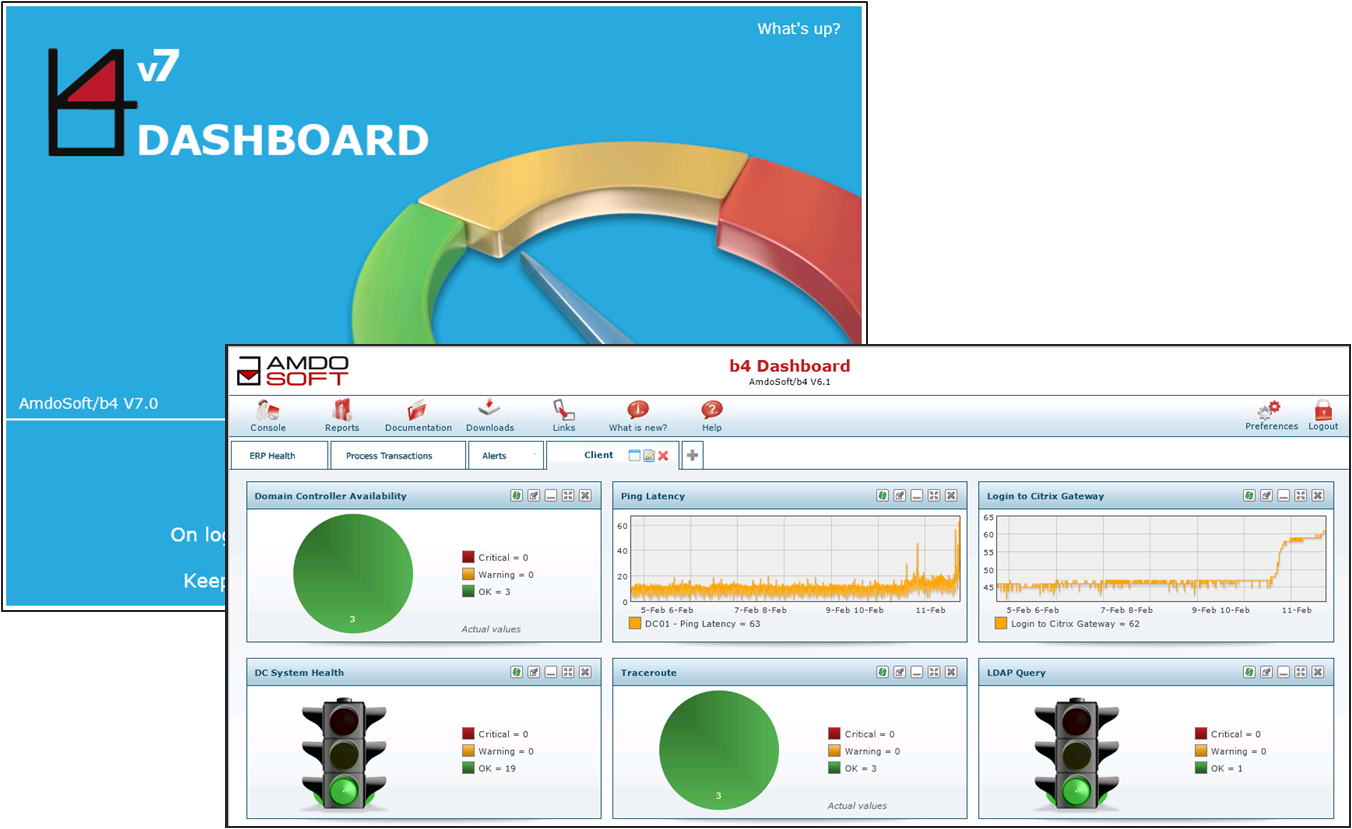 The b4 Dashboard prepares desired information graphically so that you can make informed decisions for your b4 Bots.
Your RPA infrastructure is presented in the form of understandable objects and diagrams that you can easily analyze and interpret to initiate proactive measures.
The data on active users, registered clients, failed tasks, b4 Bots, workflows ... and the overall status of the devices are updated dynamically.
The b4 Dashboard also includes extensive functions for working with your data, including filters, sorting options, selection and coloring for diagrams and individual dashlets.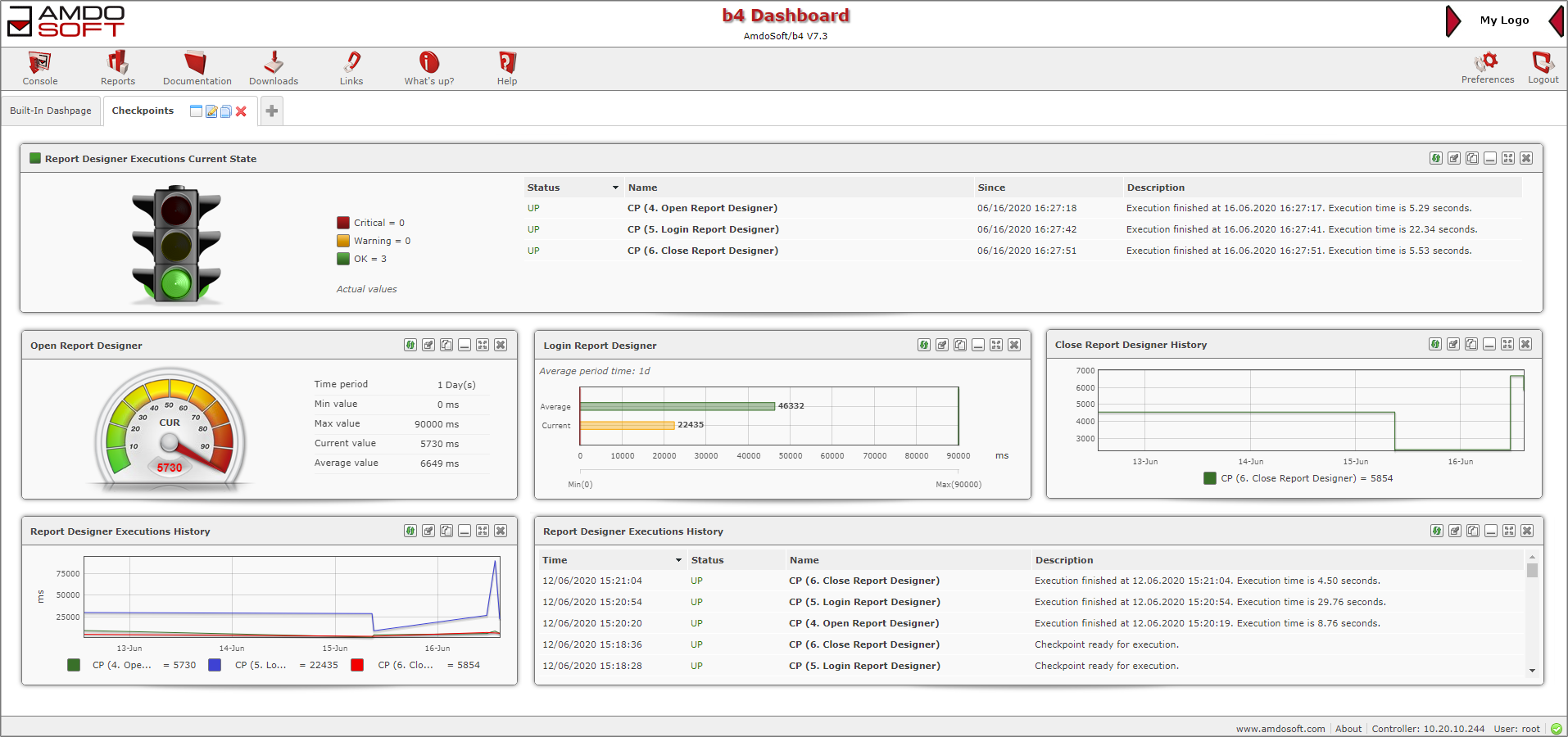 Benefits
Overview of availability and performance of your b4 Bots

Show information that you actually need

Additional information and details with one click

Reproductione of data unencrypted and in real time

Time-consuming data collection in Excel is no longer necessary

Show information that you actually need

The user interface is visually attractive

Reporting option cross departments